Are you interested in representing CaptiveAire and selling our products?
Please fill out the following form, and we will contact you soon.
CaptiveAire® is the nation's leading manufacturer of commercial kitchen ventilation systems. As the industry's innovator, CaptiveAire® sets the standard for commercial kitchen ventilation equipment and service, and offers the most competitive pricing. CaptiveAire® is also known for the fastest and most reliable lead times in the industry.

CaptiveAire's integrated kitchen ventilation packages include hoods, exhaust fans, electrical controls, direct-fired heaters, grease duct systems, fire suppression systems, grease filters and utility distribution systems. CaptiveAire's clients include independent restaurants, national chains, and other public and private institutions.
sustainable + fast + reliable
Learn more about our proven track record
"CaptiveAire's customers are loyal," says CaptiveAire President Bob Luddy. "We are grateful for the opportunity to provide them the best commercial kitchen ventilation products at the best cost. Every one of CaptiveAire's over 1,100 employees works hard to provide the fast, high quality service our customers need and have come to expect."
CaptiveAire maintains a network of over 90 sales offices in the U.S. and Canada and 6 strategically located manufacturing plants in North Carolina, Iowa, Oklahoma, California, Pennsylvania and Florida. "CaptiveAire's local sales and engineering offices across the country allow us to respond quickly to customer inquiries and needs," says Luddy.
North Carolina-based CaptiveAire began in a one-room facility in 1976. In 2016, CaptiveAire's sales exceeded $400 million. INC. magazine has repeatedly named CaptiveAire one of the top 500 fastest growing private companies in America. CaptiveAire is continually voted "Best in Class" by industry dealers and consultants, according to Foodservice Equipment & Supplies magazine. CaptiveAire has been recognized as one of the 100 largest private companies in North Carolina (Business North Carolina magazine) and one of the top 50 fastest growing private companies in the Raleigh Triangle (Triangle Business Journal).
Manufacturing Locations
Manufacturing Facilities
Redding, CA
West Union, IA
Muskogee, OK
Bedford, PA
Youngsville, NC
Groveland, FL
Recognitions & Awards
Proud to be
"Best in Class"
Featured in

Foodservice Equipment & Supplies Magazine
We are excited to announce that CaptiveAire was voted Best in Class Overall under the Ventilation Systems category for 2016. This is the sixteenth consecutive year for the rating of Best in Class Overall for CaptiveAire. We also won Best in Class for Dealers, Operators and Consultant Class.
This award is based on votes by industry kitchen equipment dealers, broadliners, consultants and operators and is featured in Foodservice Equipment & supplies magazine. Foodservice operators, dealers and consultants evaluated the manufacturer community on seven critical characteristics that affect the way they approach purchasing equipment and supplies.
INSTALLATION HIGHLIGHTS
INSTALLED PRODUCTS
INSTALLED PRODUCTS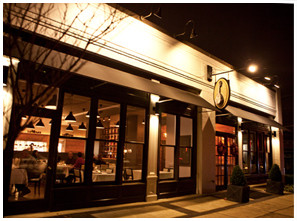 CUSTOMER TESTIMONIALS

Darden Restaurants Inc. has been using CaptiveAire hood systems for over 20 years in all of our restaurant concepts (Red Lobster, Olive Garden, LongHorn Steakhouse, Bahama Breeze, Seasons 52, The Capital Grille, Eddie V's & Yard House). The performance of the equipment and the service of the personnel have been excellent. We know CaptiveAire stands behind their product . . . I would recommend CaptiveAire Systems for any exhaust system needs.
Tim Hanrahan,
Director
- Design & Construction. GMRI, Inc.