Are you interested in representing CaptiveAire and selling our products?
Please fill out the following form, and we will contact you soon.
Commercial Kitchen Ventilation - Hood Filtration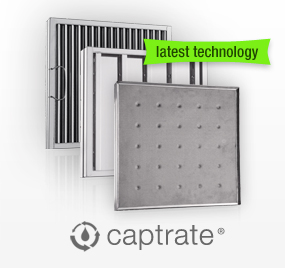 Captrate® Solo and Combo Filters
The Captrate® Solo & Combo Filters are available for new kitchen hoods and can be retrofitted into most existing ventilation systems.
View Product
Standard Baffle Filters
Baffle Type Grease Filters for Exhaust Hoods
View Product